Dr. Vignata Nutalapati - Best IVF Specialist in Guntur
MBBS, M.S (OBGY), FRM, DIP.USG, (MRCOG)
Fellowship in reproductive medicine from Milann fertility Center, Bangalore
Led by the accomplished and dedicated Dr. Vignata, our fertility center is a hope for couples seeking expert guidance, compassionate care, and cutting-edge fertility solutions. With a profound commitment to the field of obstetrics, gynecology, and fertility, Dr. Vignata brings a wealth of expertise and experience that sets our center apart.
Dr. Vignata is a true pioneer in the fields of obstetrics, gynecology and ultrasonography. With a keen eye for detail, Dr. Vignata specializes in using advanced ultrasonography techniques to provide precise diagnostics and comprehensive care. Her proficiency extends beyond diagnostics, as she is also trained in endoscopy techniques, including laparoscopy and hysteroscopy. This enables her to offer minimally invasive solutions that prioritize your comfort and recovery.
Leadership in Knowledge
Dr. Vignata's commitment to advancing medical knowledge is evident through her active participation in a multitude of seminars and conferences. Her contributions have been recognized on both national and international stages, where she has been honored with multiple prizes for her exceptional paper and poster presentations.
Distinguished Memberships
As a member of esteemed organizations such as the Federation of Obstetric and Gynaecological Societies of India (FOGSI), the Indian Society for Assisted Reproduction (ISAR), and the Indian Fertility Society (IFS), Dr. Vignata, remains at the forefront of emerging trends and developments in fertility and reproductive medicine. These memberships reflect her commitment to continuous learning and her genuine passion for improving patient care which is why she is recognized as the Top Infertility Doctor in Guntur.
Contributions to Medical Literature by the best Infertility Doctor in Guntur
Dr. Vignata's influence extends beyond the clinic walls. Her expertise is evident in her role as an author, having contributed a pivotal chapter titled "DRUG THERAPY IN PREGNANCY" to an obstetric emergencies book. This literary contribution underscores her commitment to sharing knowledge and empowering fellow medical professionals with the insights needed to enhance patient outcomes.
At Dr. Vignata IVF and Fertility Centre, we have a team of top doctors in Guntur who provide a blend of expertise, care, and a genuine understanding of the emotional journey that accompanies fertility challenges. Our commitment is not just to assist you in realizing your dream of parenthood, but to ensure that every step of your journey is supported by the highest level of expertise. Your aspirations are our aspirations, and together, we embark on a path toward a future filled with the joy of new beginnings.
Comprehensive Fertility Services Under Roof
Why Choose Us?
This Center provides world-class fertility treatments. We believe in evidence-based treatment and transparency in all interactions with patients.

World-Class Fertility Care

Cutting-Edge Research

Focused on Patient Care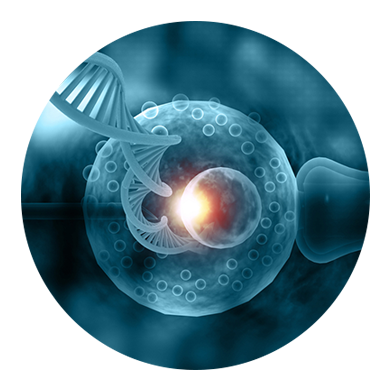 State of the Art Facilities

Unparalleled Success

Comprehensive Treatment